Have you ever just completely lost your desire to do something you love?
This winter, I lost my desire to be a writer.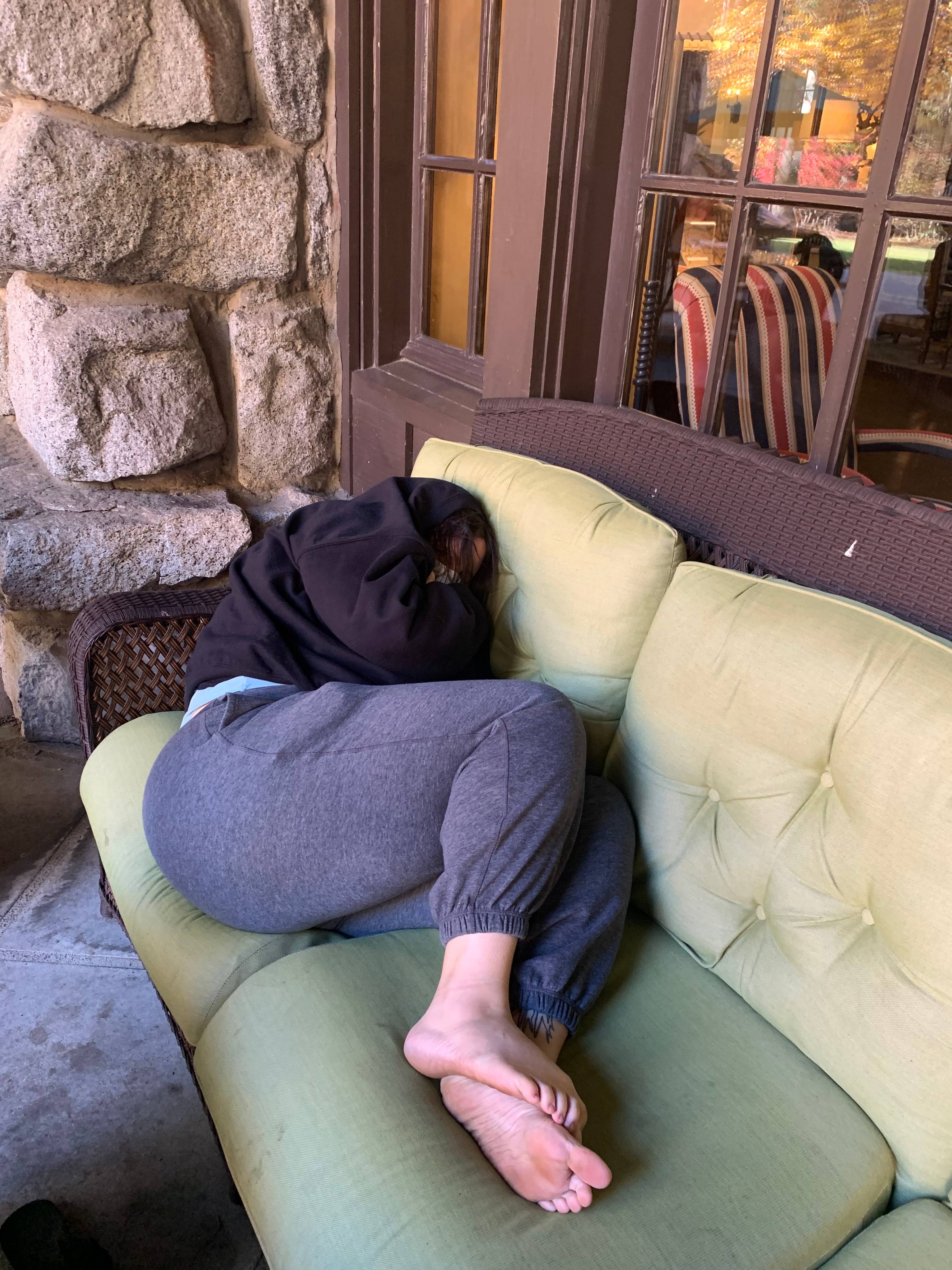 Really, I lost my desire to do anything.
Between my nephew dying of cancer, the ten year anniversary of my brother's death, and my own major health issues, I found myself wondering what the point was of any of it.
I was horribly depressed. Like putting reminders around my house that I deserve to continue to exist on this planet kind of depressed.
Writing had been my biggest saving grace in the past, and yet this winter I wanted nothing to do with it.
This identity and career I'd claimed for over twenty years suddenly seemed useless to me.
Slowly, it's been trying to come back.
It started April 8 with a gathering of San Diego writers. Sharing my struggles with friends and hearing their similar issues made me feel less alone.
Then I went to a V.E. Schwab book signing and found myself crying afterwards, a flood of love for storytelling rushing back into me.
It was so much that I almost didn't go to the L.A. Festival of Books, afraid that I would be overwhelmed with imposter syndrome and sadness.
After all, who was I to spend a weekend talking to writers when I'd given up on being one myself?
This weekend, changed something in me.
Despite being in physical pain, hangry half the time, and still a little depressed, I found myself smiling, skipping, and singing my way through two jam-packed days at the L.A. Times Festival of Books.
I sat in rooms full of book nerds like me, went to panels featuring some of my favorite authors, and met with Internet friends IRL.
Turns out, it's impossible to be surrounded by 155,000+ book lovers and not be inspired to tell your own story.
My muses didn't trickle back in, they flooded me like a deluge, the dam of depression breaking inside of me.
This weekend, I was reminded that community is important.
This weekend, I was reminded that community is everything.
Community saved me when I couldn't save myself.
Friends held space for me as I was, sadness and all.
My own Write Your Friggin' Book Already® group encouraged me to practice what I preach and take time off to rest when I needed it.
Queer authors supported me and inspired me to keep writing despite some painful rejections.
And fellow book nerds reminded me that stories matter and are the catalyst for real change in the world.
Book festivals are more than promo events.
They're places where we can come together and say: our stories matter.
Writing groups are for more than accountability.
They're spaces where we can be encouraged and empowered to tell our stories.
As Amalie Howard said this weekend,
"We have to go from beyond the page and ask how we can also make changes in our reality."
This weekend, the authors at the L.A. Times Festival of Books helped me make changes in my reality.
And this morning, I started writing again.
I hope that the next time you're feeling like quitting, that you reach out to community instead.
Because the world needs your story now more than ever.
With love,
Lauren
P.S. If you're ever feeling in a really rough place, the national lifeline is here for you. Check them out at  https://988lifeline.org . You can call them or just check out their website for more information. I've used it before. And it's there when you need it. <3 
Looking for a writing group of your own? Check out my Write Your Friggin' Book Already® program.
Join the waitlist below to be the first to know when we open back up again.